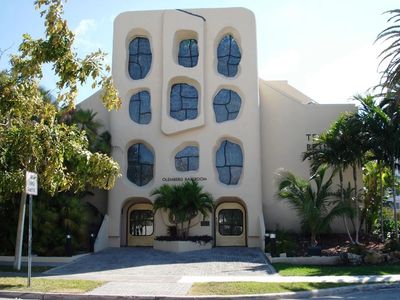 About Us
Welcome to the Cuban Hebrew Congregation of Miami. Our community, also known as "El Circulo," was founded in 1961 by families who arrived in the United States from Cuba. We are a conservative Temple with cultural, social and philanthropic center for Jews living in South Florida.
For many of them, this was their second exodus in their lifetimes; many had already immigrated to Cuba as Ashkenazi Jews from the United States (veterans of the Spanish-American War) and Eastern Europe (Poland, Russia, Lithuania and other neighboring countries), or as Sephardic Jews, primarily from Turkey and Syria. Many of these individuals and their families founded religious, educational, social and philanthropic organizations in Cuba between 1900 and 1960. On this tropical island, they developed a flourishing and vibrant Jewish community of 15,000 members.
Our Congregation is located in the heart of Miami Beach, a block away from the world-renowned Lincoln Road in South Beach. We welcome everyone who wishes to follow or sympathizes with the Jewish faith, regardless of background. Our religious style of prayer is Conservative Traditional, conducted in English and Hebrew.
We invite members and visitors from other cultures and countries to experience the atmosphere of our congregation, we look forward to meeting you.